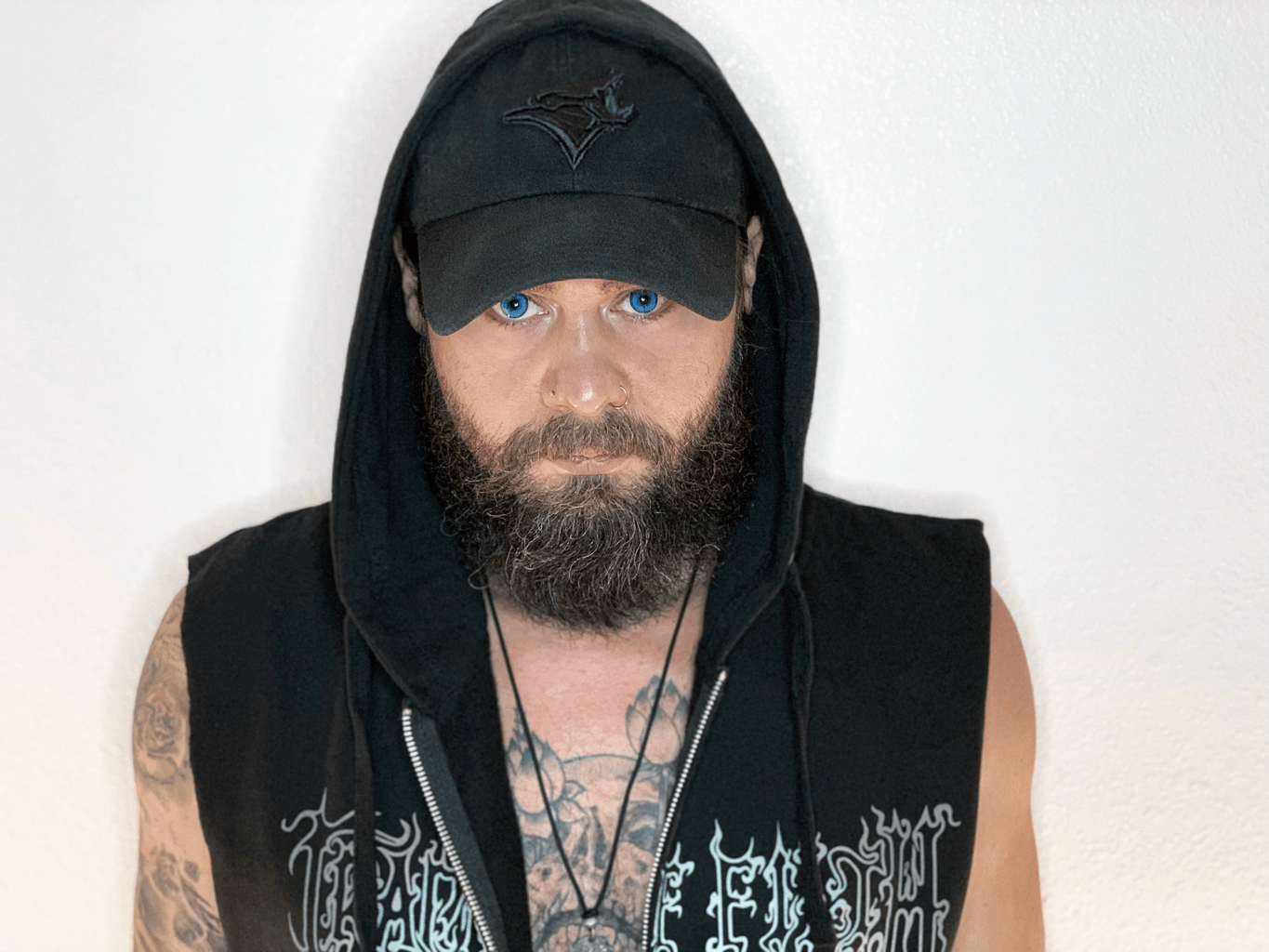 EDMsauce.com Artist of the Week: James Dece
James Dece's latest release brings it massive and comes in hot to the EDM Scene. The two track EP entitled "Shimmer / Total Annihilation" touch upon many core components to the Bass Music Realm such as Dubstep, Midtempo and Hardcore. However, to create a sense of musical polarity, these elements are carefully implemented with highly melodic riffs that pay homage to a nostalgic 80's synthwave style of music. But what is there further beneath this release than just the music genres that it encompasses?
For some, the title tracks may be a dead giveaway as to what influenced this music, but for those who are unaware, this release was influenced by Alex Garland's 2018 sci-fi horror film Annihilation. In this film, there is an outside Alien Force that creates a "Shimmer" on Earth, which creates a beautiful aura and transformation of the planet, yet also thinly veiling a dark and dangerous nature behind this. This is evident in the musical nature of this EP release as well, providing a duality, and yet proving these two sides of music can somehow coexist. A rather interesting fact is that this release does not contain any samples or musical elements from the film Annihilation at all.
"It sounds simple, but sometimes it's hard for producers to focus on just one song, especially when they have an entire concept in mind. The polarity created within the film Annihilation was essentially the genetic basis and influence behind how I created this music. Melodic, emotional and epic intros and breaks, with intense build ups that compliment an ominous and harsh drop."
It is all original music. Being a sci-fi film buff, James Dece was so infatuated with this film that he was inspired to create his own score if you will. However not being an actual film score, it had been very much so translated into a bass heavy format where it can be enjoyed by listeners as well as DJ's of the EDM community. Although his music may have a very immense sound, Dece did not use a huge expensive studio to create this work, only his laptop, headphones and monitors. This just further proves to newer and aspiring producers that you do not need all of the expensive equipment and studio space to create something with an immense sound.
"I really wanted the listeners to see what I saw of this masterpiece of a film through music I created. Without taking even a sample of audio from this film at all, I have created my own original interpretation of it. How something created so beautifully through film can be experienced through a bass music spectrum."
With the help from Play Me Records, Dece was able to release something entirely original musically, and artwork wise, hoping somewhere someone will also see this film from his perspective, and find the true beauty within it.
"This may sound a bit cliche, COVID gave me a chance to really focus on myself, and especially this project that means a lot to me. I give a lot of credit to all of the music artist out there who have used this time to put out some great inspirational music. People both creating and enjoying music is something that cannot and will not die, and my heart goes out to those who have lost loved ones to this pandemic. "
After only one month, James Dece's release has already charted on Repost Exchange at #9 in the Dance/EDM Top 40, and #22 in the overall Top 40 charts. It has also been gaining headway on Spotify Playlists such as Crossfit, Bass Music Monsters, and Bass Boosted Music 2021.
"As far as 2021 goes, I already have a four track EP signed for release with Recall Records, which is a spectrum of bass music including dubstep, midtempo, electro house and speed house. Along with this, I have a three song demo reel completed, which is unsigned and undisclosed submission targets, which is going to remain mysterious for now."