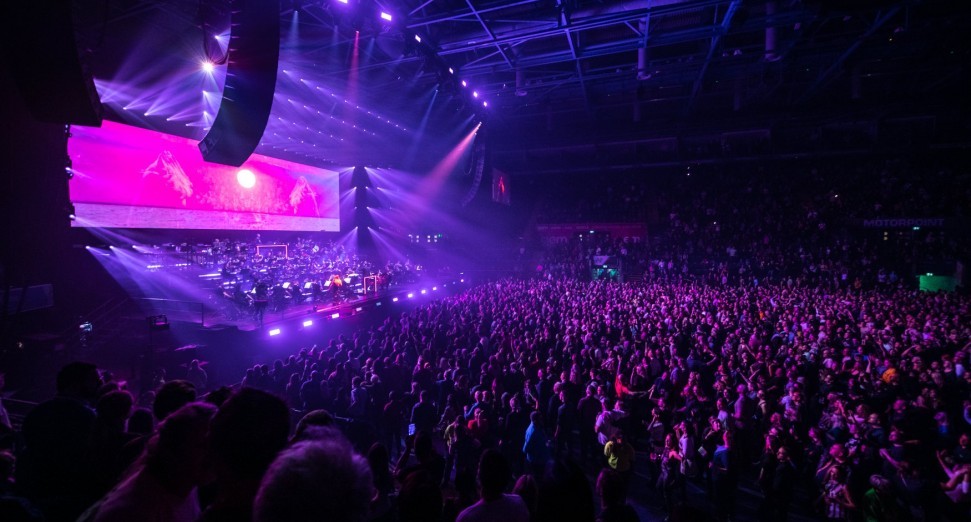 Heritage Orchestra to play dance classics livestream from O2 London next month
The Heritage Orchestra will perform a dance classics livestream next month.
After cancelling this year's five-date tour due to coronavirus, The Heritage Orchestra, conducted by Jules Buckley, will join forces with Pete Tong once again for a live stream next month.
It'll mark the first event at London's O2 arena since closing to the public in March this year, and the performance will comprise of the epic Ibiza Classics – a new concept from Pete Tong.
The show, which takes place on the 19th December, will not be open to the public, and instead will be live streamed via LiveNow.
Speaking about the upcoming event, Pete Tong told Music Week, "2020, our whole year has been lost, no tours no shows no exceptions! We can't be together in clubs or concert arenas BUT we can still put on a show for you. We're going to perform from the floor of The O2 arena and broadcast it right into your homes. The rave will be back one day but for now we are going to make the most of what we have!"
Tickets are priced at £10 and can be purchased via the O2 website from this Friday 27th November at 9AM.
Earlier this week, the Ministry of Sound Classical orchestra announced a socially-distanced concert in February next year.