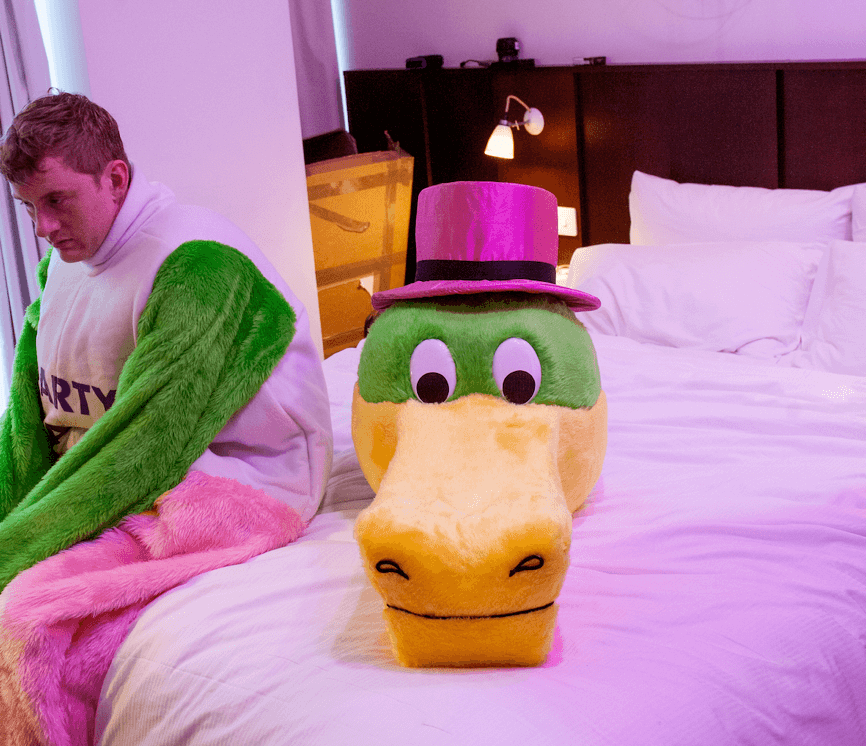 James Acaster reveals new music project Temps featuring Xenia Rubinos, Quelle Chris and NNAMDÏ
The 40-strong collective of musicians is helmed by the comedian.
James Acaster has announced his new music project Temps and shared the first single, no,no. This debut cut from the collective features Detroit rapper Quelle Chris, Xenia Rubinos, drummer Seb Rochford, NNAMDÏ and Shamir. The track is accompanied by a video that sees Acaster don his Party Gator guise. Temps are also slated to release a full album, via Bella Union, next year.
Acaster previously released his book Pefect Sound Whatever and adjacent podcast Pefect Sound which focussed on modern music. Featuring conversations with musicians, it was the connections made with these artists through the aforementioned projects that led to the creation of Temps.
"I became completely obsessed with this project," Acaster said about the international music collective, which he has been working on over the past couple of years. "It was all I focussed on for two years and we ended up making my favourite thing ever. I hope people enjoy it."
Watch no,no below.