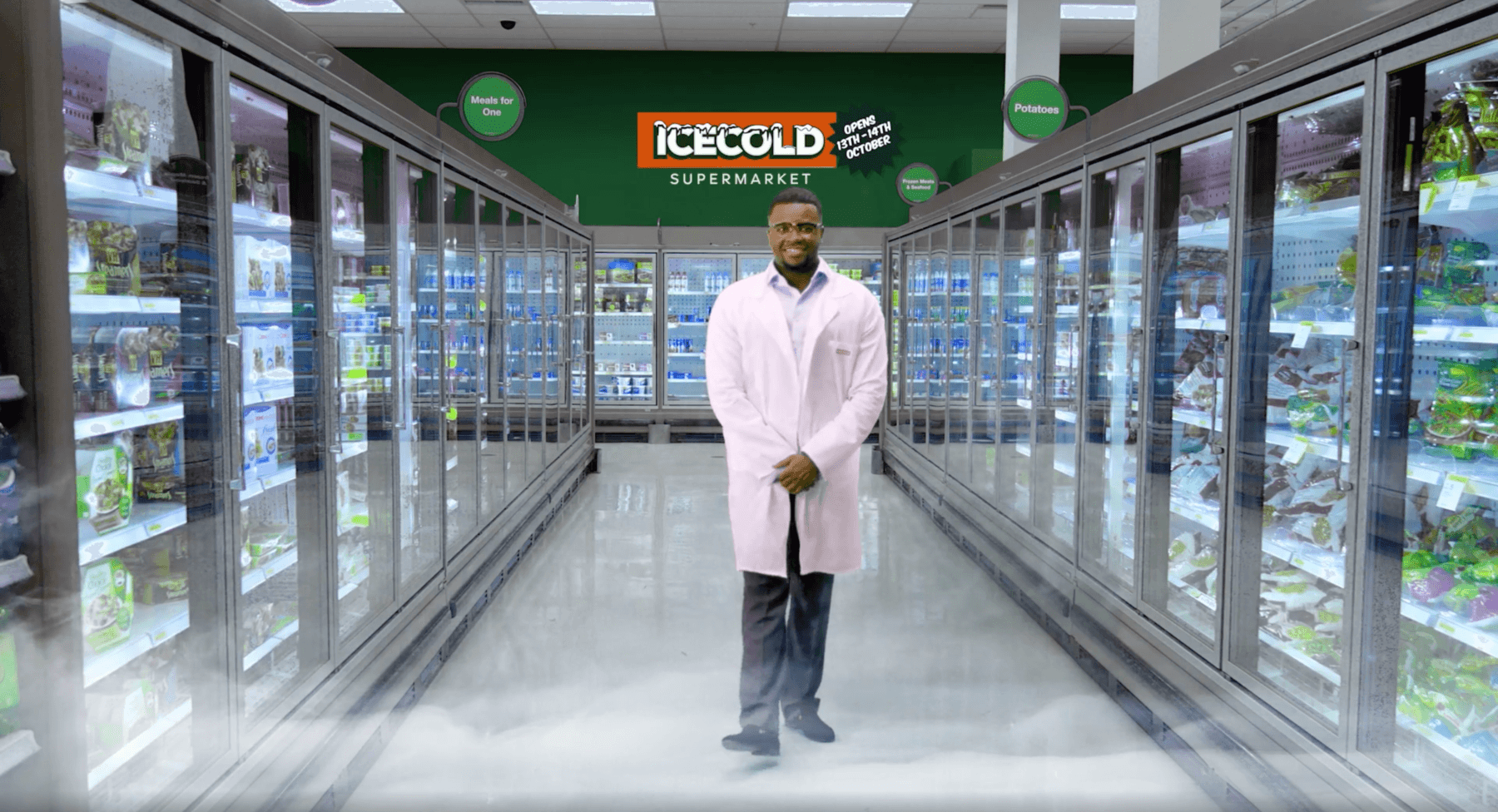 Michael Dapaah is the new store manager of the ICECOLD Supermarket on Oxford Street
The ICECOLD Supermarket will open its doors from 10 am on 13 October.
Award-winning actor, rapper and comedian Michael Dapaah – aka Big Shaq – will act as the in-store manager of the new shop. The ICECOLD Supermarket will be open for two days on Oxford Street in London with all stock in the shop stored at –18 degrees celsius. This will include a range of limited edition treats and products with the space itself lined by floor to ceiling freezers.
Those who make a purchase in the store will be in with a chance of winning the ICECOLD golden ticket which will allow them access to an exclusive basement party on the 13 October.
The ICECOLD Supermarket can be found at number 58 on Oxford Street on 13 and 14 October. Watch a teaser video below.