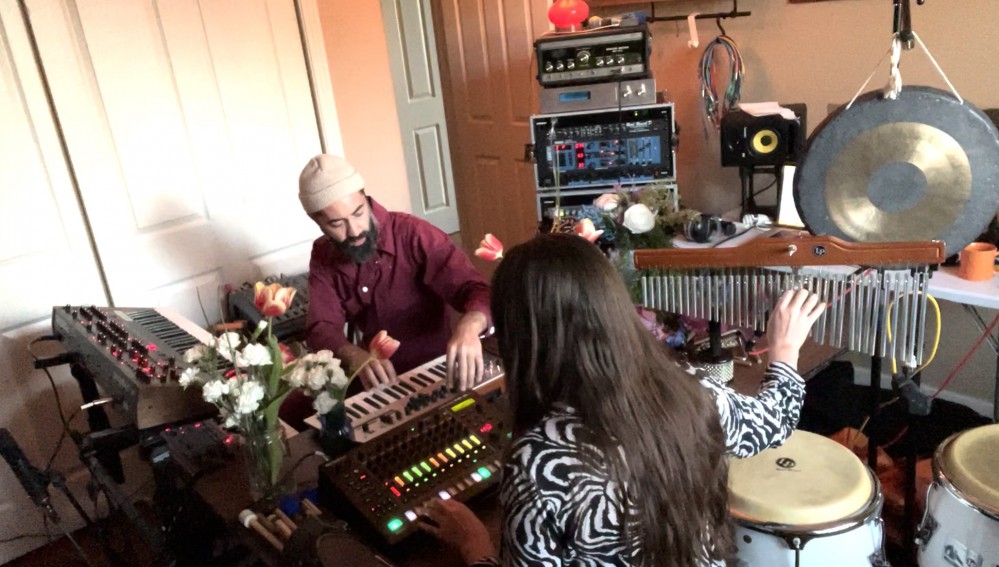 A jazz-inflected house session from the Oakland electronic duo.
Brijean is a collaborative project featuring DJ and percussionist Brijean Murphy (who has worked with indie bands Poolside, Toro Y Moi and U.S. Girls) and multi-instrumentalist and producer Doug Stuart. Together, the Oakland-based duo make dreamy pop music that draws on disco, house and jazz.
Last month, the duo released Feelings on Ghostly International, an album described as "dance music for the mind, body, and soul." To mark its release, Brijean recorded a improvised session for this week's episode of Patch Notes at their intimate home studio, making use of gear such as the Korg Minilogue, Roland TR-8S and Teenage Engineering OP-1.
"We decided it would be fun to improvise for this video since we don't normally focus on that in our live performances," the duo says. "We tried to map out as little as possible, but planned the general arc of the improvisation; starting out of time and eventually bringing in the tempo with the drum machine that Brijean was programming. We had also agreed upon the specific tempo before we started so that the arpeggiator on the Prophet 6 would be synced to the drum machine."