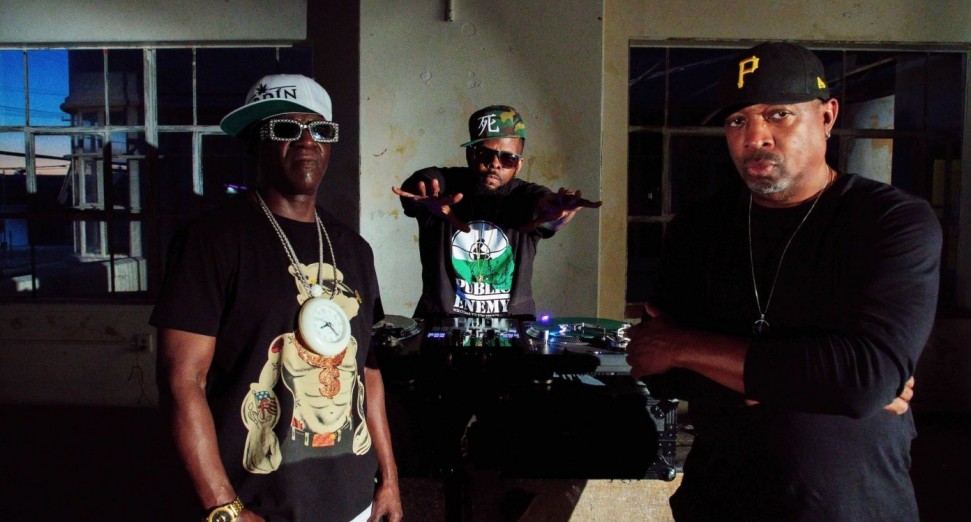 Public Enemy, Beastie Boys and Run DMC share animated visuals for single, 'Public Enemy Number Won': Watch
Public Enemy have shared the video for their new collaboration with Beastie Boys and Run DMC.
Taken from their new, Def Jam-released studio album 'What You Gonna Do When The Grid Goes Down?', the animated visuals for 'Public Enemy Number Won' includes archival footage and posters. Watch it below.
Released off the back of their anti-Trump anthem 'State of the Union (STFU)', the American rap legends team up with Beastie Boys' Ad Rock and Mike D, as well as Run DMC, on the track.
Speaking about being back on Def Jam, Public Enemy leader Chuck D recently said, "Cultural Institutions are important. Being an integral part of one is an honour bestowed and to uphold. Public Enemy songs are forever sonic prints in the sands of time.
"And it's time – it's necessary – to bring the noise again from a place called home. Def Jam. Fight The Power 2020."
Last month, Chuck D featured as one of several notable guests on De La Soul's anti-Trump song 'Remove 45'.