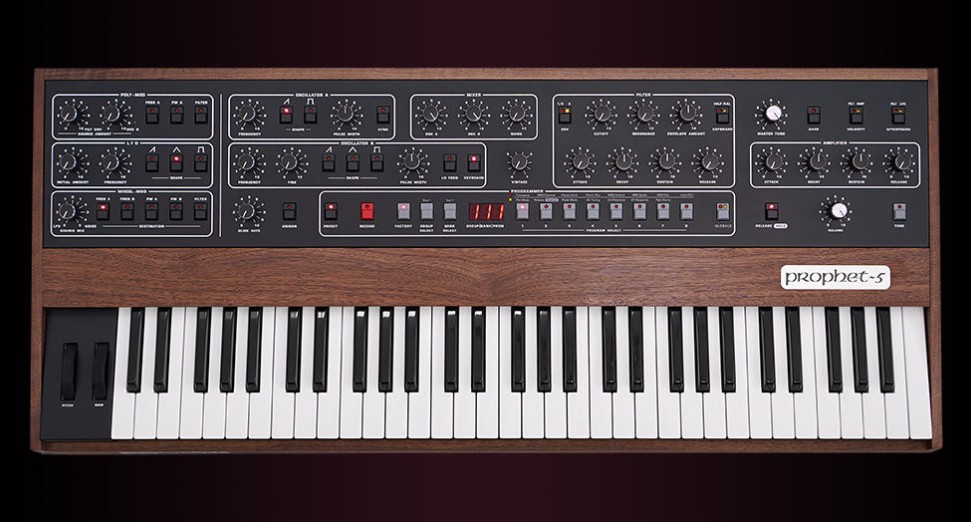 Sequential is re-releasing the legendary Prophet-5
Sequential – the company originally known as Sequential Circuits, before changing its name to Dave Smith Instruments – is re-releasing one of their most famous hardware polysynths, the Propet-5. It was the first synth to offer true programmable synthesis on a polyphonic unit and was initially released in 1978.
It went on to play a part in music from Michael Jackson and Radiohead to Madonna, Dr Dre ad Patrick Cowley. The new version is slightly tweaked for modern musicians but retains a lot of the design with five voices, two-multi-mode analogue oscillators, Poly Mod and more.
While the original came in different revisions with different options, the new version closely resembles Rev 3 with Curtis oscillators and a Dave Rossum-designed filter. Sequential has also added USB, MIDI and CV outs. The new Prophet-5 will be available soon and will cost $3,499. Watch the video below for more info.