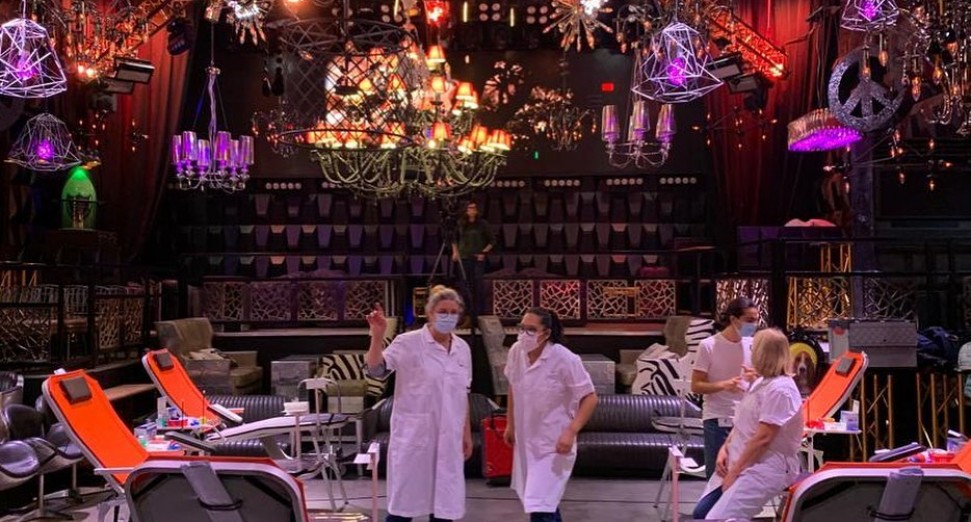 Swiss club shut due to COVID-19 reopens as a blood donation centre
A Swiss nightclub in the town of Lausanne has been transformed into a temporary blood donation centre during the coronavirus pandemic. 
People have been able to donate blood on the dancefloor of the disused MAD nightclub – which has re-opened for the service after a ten month closure due to restrictions limiting the spread of COVID-19.
"It was almost heartbreaking to see a place like this which has existed for almost 35 years asleep for so long," said Igor Blaska, club manager. "So of course we were proud to organise any activity that was possible."
Once a multi-floor warehouse packed with sweaty party-goers, MAD, which stands for 'Moulin a Danse' or 'dance mill', has encouraged former clubbers to book blood donation spaces over social media.
One Facebook post said: "In view of the current situation, the Interregional Transfusion of the Swiss Red Cross was looking for a place. It is enthusiastically that MAD has agreed to make its premises available and will warmly welcome donors."
After the club's first blood donation drive on 23rd November, 70 people donated blood while watching concerts on the giant screens, according to MAD's Facebook page. 
Speaking to Reuters, one reveller-turned-blood donor, Olivier Rebel, said that it felt good to be back at MAD, which is situated in the centre of the town's nightlife district. "I came without question because it is a legendary place," he said. 
Several clubs across the world have been offering their disused space to healthcare and social efforts during the pandemic. In April, Milan club Social Music City offered its space to the Italian emergency services for a month, and in March, London's Studio 338 became a food bank and distribution centre to help vulnerable people during the crisis