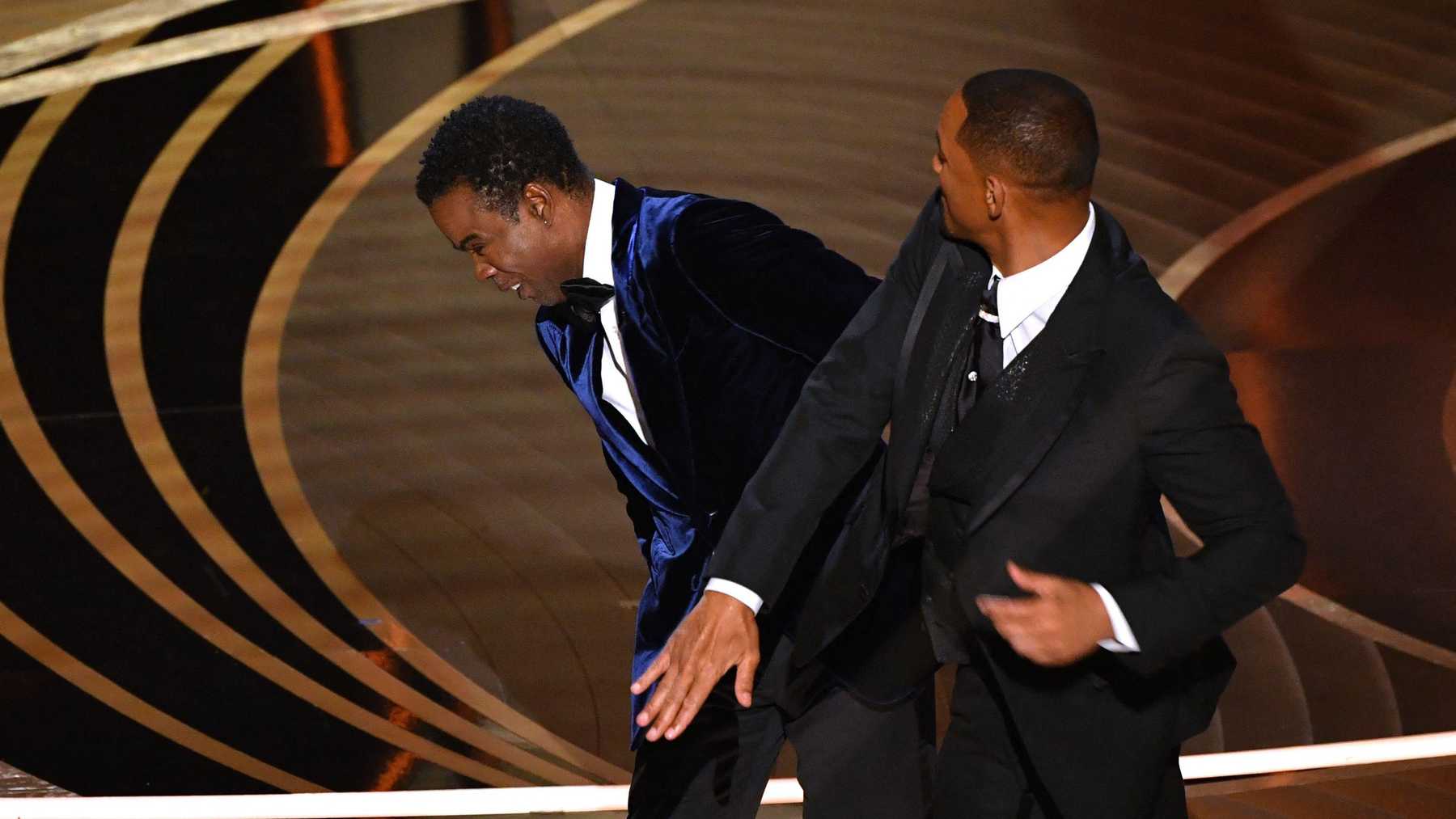 Yes, you heard that correctly.
One particular moment at last Sunday's 94th Oscars award ceremony has sparked memes, conversations and think pieces online. It's the moment Will Smith slapped Chris Rock, after the comedian made a joke referencing Jada Pinkett Smith's hair loss condition alopecia. "Jada, can't wait for G.I. Jane 2," the comedian quipped. After the slap, Will Smith walked off stage, sat down and shouted, "Keep my wife's name out of your fucking mouth!"
It was only a matter of time before someone remixed it and now, that footage has been turned into a Jersey Club track by French DJ producer Kodat. The track, which Kodat posted to Instagram earlier this week, is aptly entitled Out Yo Fkn Mouth. Check it out below.
View this post on Instagram
Smith was condemned by the organisers and later apologised, calling violence "poisonous and destructive". Jada Pinkett Smith took to her Instagram yesterday to say: "This is a season for healing and I'm here for it".
View this post on Instagram