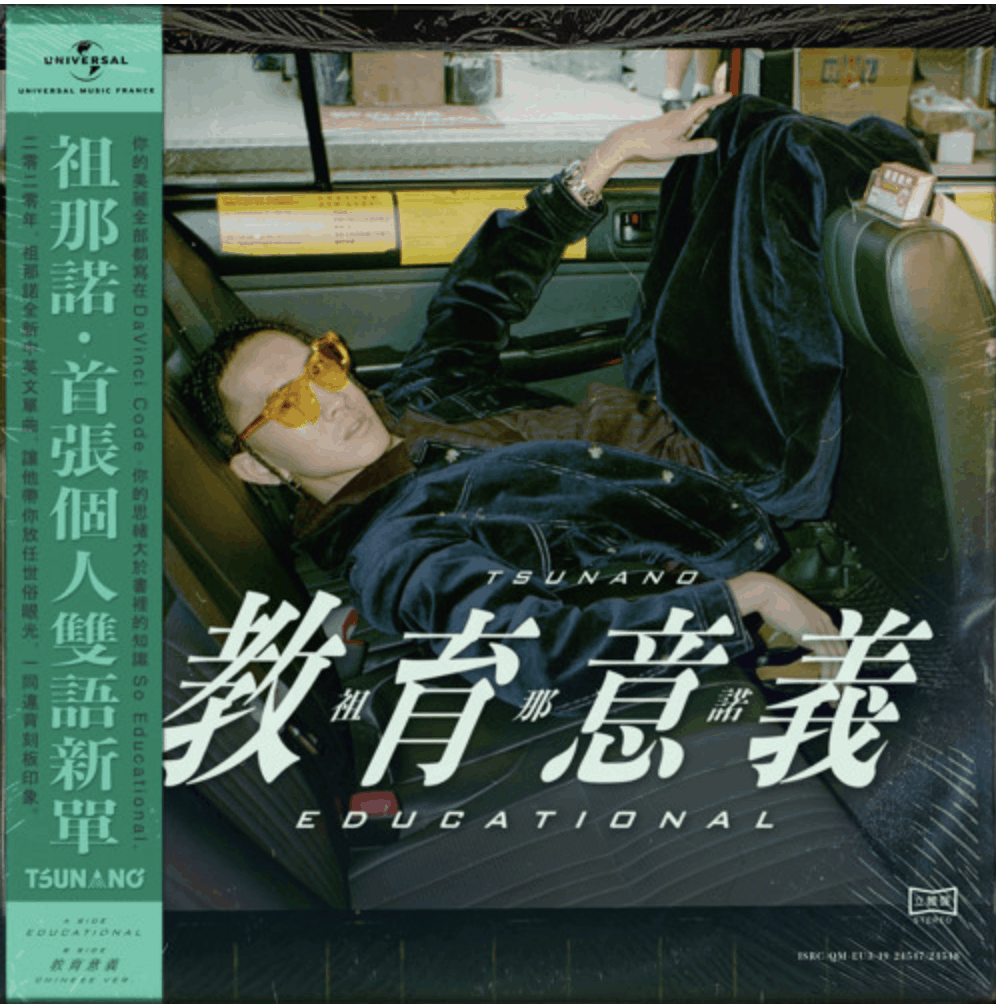 Barong Family,Tomorrowland and now Universal Music alumni Tsunano knows how to make a statement whether that be through his sultry vocals, multi-fusion compositions or his striking image that has been captured by fashion outlets such as Nylon Shanghai, Lui and L'Officiel.
'Educational' is the latest release from Tsunano and can be compared to the funky House vibes similar of Disclosure. Having produced for artists such as Chris Lee and Momo Wu, Tsunano has taken the reigns on the vocals and has taken it up to the next level as his buttery tone swirls across the beat, flickering in and out of falsetto before embarking on an insanely catchy spoken word, rap-like verse. Blending together a culmination of Electronic, Hip-Hop, Reggae and Funk, you can hear each of Tsunano's influences.
The bass constantly flickers between grooves whilst a minor melodic chord progression offers a hint of melancholy before a heavier bass lead, toe-tapping drop takes over. 'Educational'is a song that forces you to pay attention, which it certainly has done for Universal as their French division are currently championing the tune and it's fair to say that it is standing strong to be the hottest new tune to hit the radio globally.
If the production itself wasn't enough, Tsunano made sure to pair a stunning and incredibly aesthetically pleasing video with the song, featuring the streets of HongKong whilst making sure to show off his flair for artistic vision.
The most striking element of the video, however, is the first 30 seconds where Tsunano makes a poignant speech on the construct of femininity.Since first venturing into his music career at the age of 17, Tsunano quickly gained popularity in China and has earned recognition of acts such as Yellow Claw,Cesqeaux, Aazar and more and has shared the stage with many international iconsby performing at events and festivals in China & beyond such as Storm Festivaland Amsterdam Dance Event.
He is an artist so artistically in-tune and detail orientatedthat it's clear to see how he has rapidly become of the leading trailblazers in theAsian Electronicscene.Tsunano's 'Educational' is out now on Universal Music France.