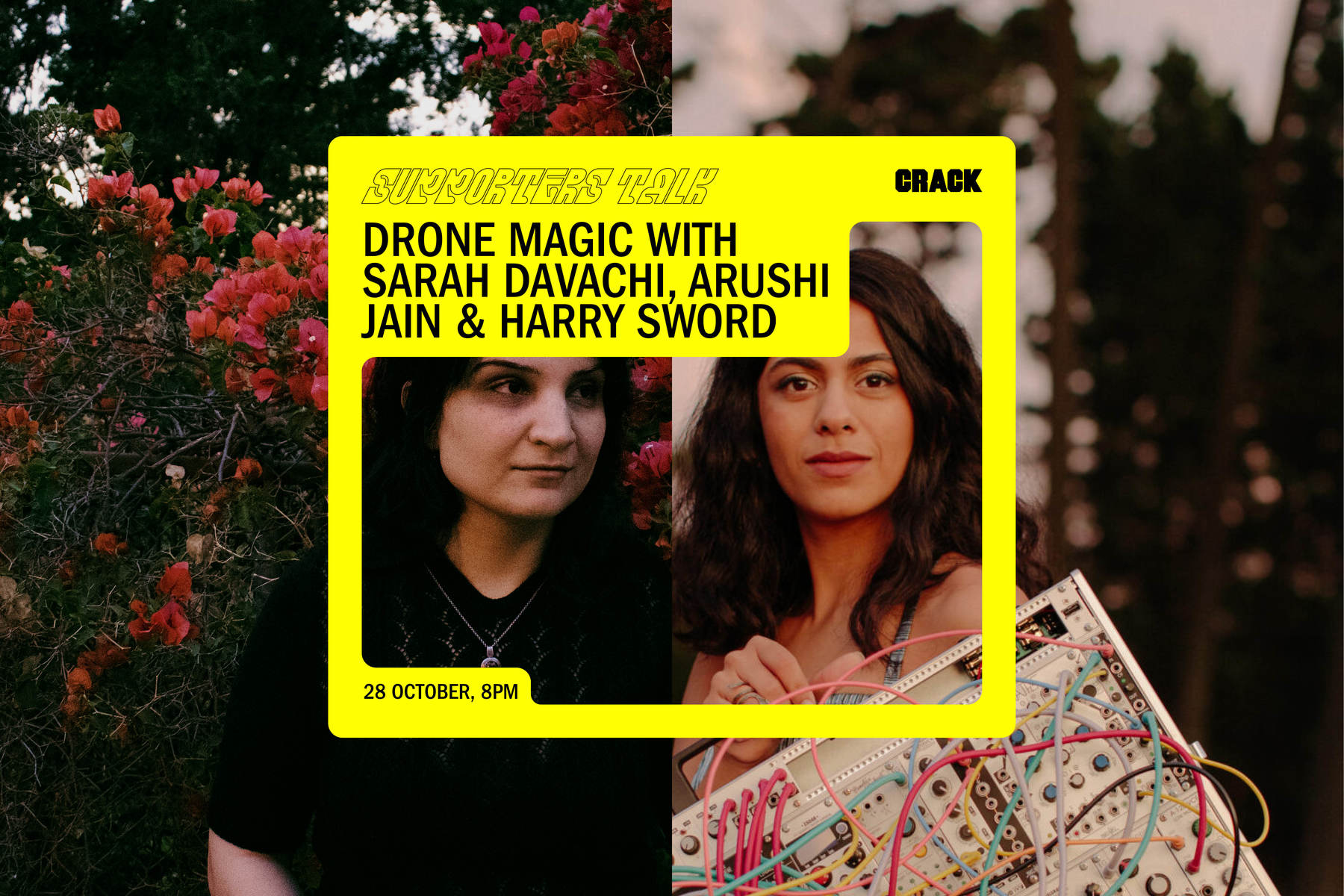 Explore the lasting power of drone from ancient rites to the modern underground.
The next Crack Supporters Talk will tune into the hum of the universe on Thursday, 28 October, with expert insights from two musicians and the author of the definitive book on drone music.
Host Tayyab Amin will be joined by experimental organist Sarah Davachi, whose releases on Important Records and Constellation Tatsu are amongst the finest modern examples of drone-influenced music, and raga innovator Arushi Jain, whose music integrates the drones of Indian classical music into modular synthesis, as she explained in the latest issue of Crack.
Also joining the conversation will be Harry Sword, author of Monolithic Undertow, which traces the history of drone from Neolithic beginnings to medieval troubadours, Sufi mystics and the ritual amp worship of Earth and Sunn O))).
Crack Supporters can watch the livestream and submit questions via the Supporters hub – head here to watch the talk on Thursday at 8pm (BST).
Become a Supporter now to access this and more talks, screenings, digital issues and exclusives.