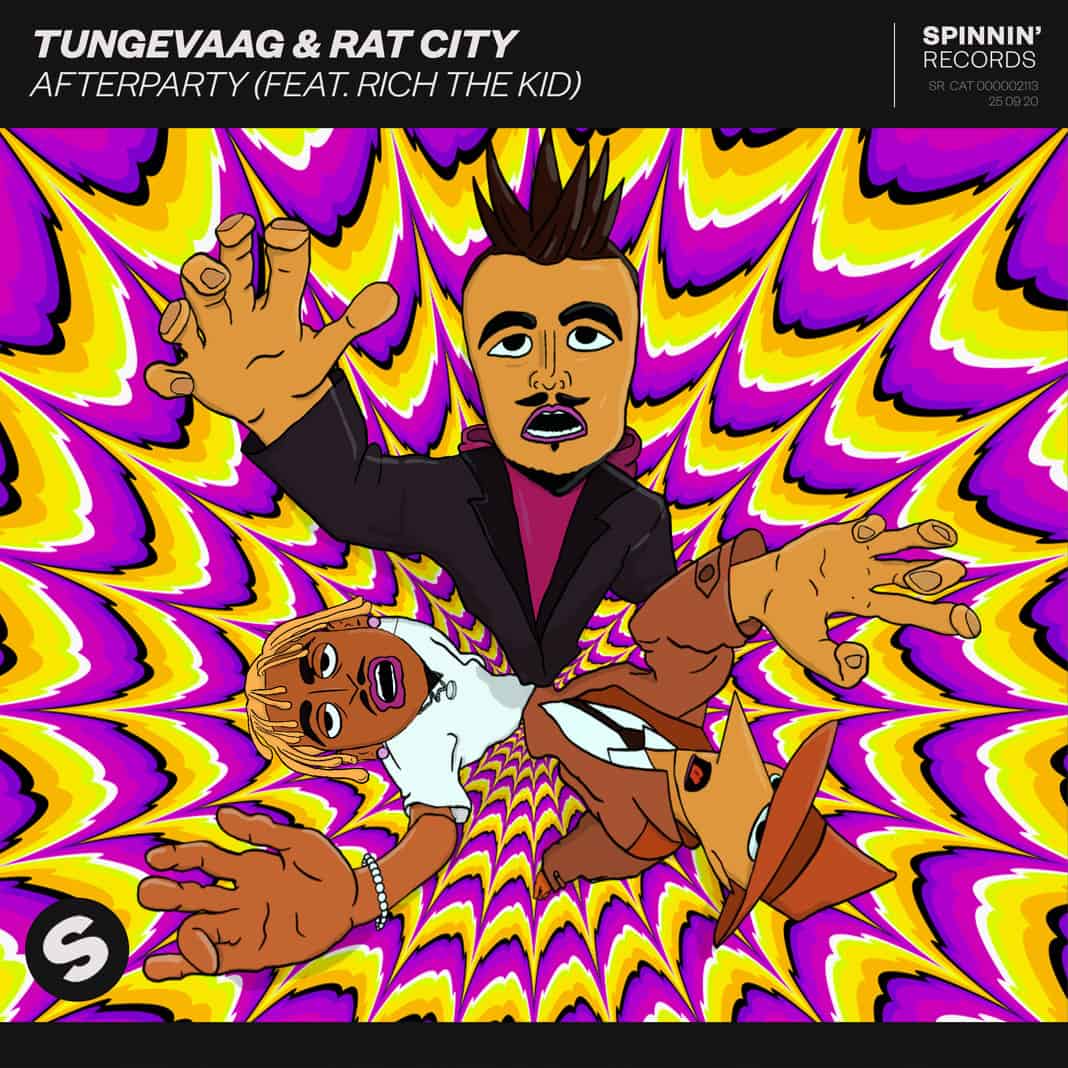 Tungevaag and Rat City deliver instant classictune 'Afterparty' (feat. Rich The Kid)
The mighty Tungevaag returns with his much anticipated new single 'Afterparty'. Teaming up with producer trio Rat City and joined by burgeoning US rapper Rich The Kid to complete this dream team, it's a record that breathes both timeless and innovative sounds.
The record is an impressive blend of sultry R&B rhythms, infectious chorus lines, and flamed vocals, all accompanied by a timeless, pop-infused beat.  As always, Tungevaag knows how to give things a twist of his own, with a light courageous motif that can't help but put a smile on your face, elevating the track into a fresh, contemporary, instant classic, gem.
The chorus drops us into a sunny, tropical rhythm with a pitch-shifting, heartwarming groove, and memorable vocals, which turn the tune into a hot-blooded pop anthem. 'Afterparty' says it all, seeing Tungevaag and Rat City in full effect with an ecstatic pulsing beat that combines their typical uplifting dance sound, with the innovative vocals of rising star Rich The Kid. This single is bound to make waves, on the radio, at clubs, and on festival stages.
The official music video follows the journey of Norwegian actor Fabian Svegaard Tapia who, after licking a stamp from his grandmother, trips out in a psychedelic, animated underworld which brings the music to life with visuals that are full of life and energy making anyone who is watching want to get up and dance as they feel the music with every beat and lyric of the song giving it their official 'Stamp of Approval'.
"Working with the boys of Rat City on a track again was a lot of fun and I think you can hear that in the record as well. With Rich making the collab perfect we hope that everybody enjoys this record as their song to listen at any time of the day"– Tungevaag explains
"We are big friends with Tunegvaag and the chance to make this record with him was one we couldn't miss. Getting Rich as well really put the icing on the cake – we hope everyone loves the track and the video as much as we do"– Rat City explains