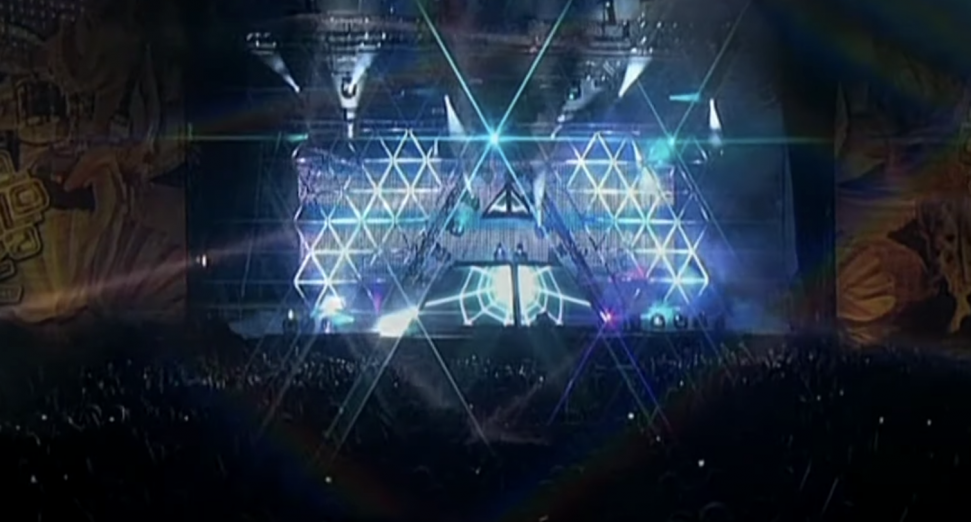 Unseen Daft Punk show from Alive 2007 tour appears online: Watch
An unseen Daft Punk show has appeared online.
A performance from legendary French electronic duo, Daft Punk, at Lollapalooza over a decade ago has been uploaded to YouTube by a user who shares archive footage.
Shot in August 2007, the festival performance was originally mixed live for screens at Grant Park in Chicago, and features some of Daft Punk's biggest hits from 'Technologic' and 'Around The World' to 'One More Time' and 'Da Funk'.
It's not the first archive performance from the pair to be shared recently. Last year as part of Japan's Summer Sonic festival, a live 2006 performance from the duo was available to watch for free via YouTube for one weekend. 
Check out the show from Lollapalooza below.
In 2019, Daft Punk's 'Random Access Memories' was revealed as the best-selling dance music album of the decade.
Earlier this year, Daft Punk's iconic Alive show was shared in full online using never-seen-before fan footage and some expert editing.