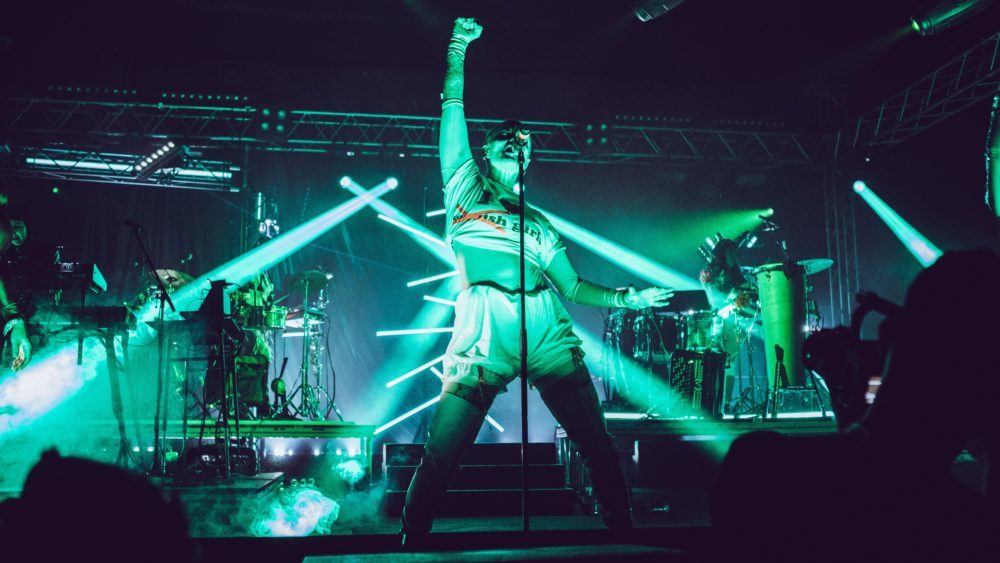 Fever Ray is going on tour in 2023
The 'There's No Place I'd Rather Be Tour' is Fever Ray's first run of shows in five years.
Former member of The Knife and Crack Magazine Issue 85 cover star, Karen Dreijer will tour as Fever Ray in 2023 to accompany their upcoming album Radical Romantics. The project is set to feature contributions from Atticus Ross, Johaness Berglund, Pär Grindvik, Martin Falck, Trent Reznor, and more.
The announcement comes after the release of two singles from Radical Romantics, What They Call Us and Carbon Dioxide, and the tour will see them travel across Europe and the US for a string of shows, the first since the release of Fever Ray's last album Plunge – which had its subsequent tour cancelled due to Dreijer's anxiety.
When we caught up with Dreijer last, they spoke about the feminist politics that informed 2017's Plunge. They reflected on their own personal experiences and understandings of politics that formed through their upbringing in Gothenburg, Sweden, saying: "I didn't know what feminism was. Until I was, I don't know, maybe 20 or something. The left in Sweden, they were very homophobic – it was not a place for any queerness." These experiences were channelled directly into the sounds of Plunge.
The 'There's No Place I'd Rather Be Tour' will see Dreijer take the stage in Warsaw, Brussels, Cologne, New York, Chicago and a host of other cities.
Find the tour dates below, and read Crack Magazine's cover feature starring Fever Ray for Issue 85 here.
03/23 Oslo, Norway – Sentrum Scene
03/24 Copenhagen, Denmark – Vega
03/25 Gothenburg, Sweden – GBG Film Studios
03/27 Riga, Latvia – Hanzas Perons
03/28 Tallinn, Estonia – Noblessner Foundry
03/30 Warsaw, Poland – World Wide Warsaw Festival Sat.
04/01 Amsterdam, Netherlands – Melkweg
04/03 Brussels, Belgium – Cirque Royal
04/04 Cologne, Germany – E-Werk
04/06 Luxembourg City, Luxembourg – Den Atelier
04/07 The Hague, Netherlands – Rewire Festival
05/03 New York, NY – Terminal 5
05/05 Boston, MA – Roadrunner
05/07 Chicago, IL – The Salt Shed
05/10 Oakland, CA –  Fox Theater